Our History

Electric Repair & Machine Co. was established in 1926 to provide industry in the Toronto area with electric motor and machine repair. From our first location at 81 St Patrick St. in Toronto we serviced our customers across the city. Since that time, we moved within the city operating from Bathurst and King St for many years and eventually coming to settle at our current location, 9 Arnold St. in west Toronto.
From the beginning our business was focused on helping customers find solutions that address their needs in a reliable, efficient and cost effective manner. Service & Quality is first and foremost in everything we do and it's been our way of operating since 1926…
Our Capabilities

We offer the ability to re-design & rebuild motors to our customer's exact specifications. With over 150 years of combined industry experience on our shop floor and the benefit of industry engineers we can redesign a motor's HP, speed, voltage and frequency to meet your requirements. We can also provide the proper windings to protect against abrasives and contaminated or moisture-laden atmospheres that destroy normal windings.
Our pump services and electric motor repair division adheres to the same EASA industry standards. We service all makes and models of major pump manufacturers and can offer you complete pump repair service including overhauls, balancing, machine shop services, field service, removal /re-installation and renewal parts.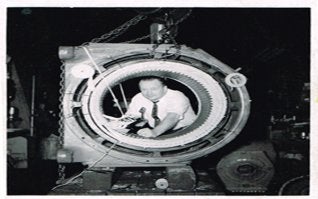 Organizations from property managers to manufacturers to food production rely on us for quality service and sales of replacement motors, pumps and parts. Our pricing is highly competitive and our service excellent. We strive to exceed expectations with every customer interaction.
Our team prides itself on helping our customers find solutions that address their needs in a reliable, efficient and cost effective manner. Service & Quality is first and foremost in everything we do and it's been our way of operating since 1926…
We welcome your call & the opportunity to serve you…